Films Review September
ATOMIC TRAIN (PG-13)The two-part television mini-series gets whittled down to theatrical film length, and the trims make the film and even tighter experience. Featuring a suspenseful script by D. Brent Mote, Phil Penningroth and Rob Fresco, and a slam bang performance from Rob Lowe, "Atomic Train" presents its case with conviction.
The premise is simple.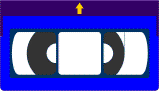 A train carrying Russian Atomic weapons loses its brakes and finds itself barreling toward Denver. It is up to government investigator John Seger (Lowe) to validate the existence of the weapons and then try and stop the train before it derails. I love movies with nuclear explosions, and this one contains a doozy, turning the second half the film into a quasi "The Day After." Kristin Davis ("Sex in the City") does fine as Lowe's girlfriend, while Esai Morales is heroic as a firefighter. (Trimark)JUDAS KISS (R)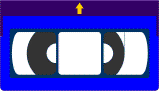 Quirky, off-beat mystery-thriller stars Alan Rickman and Emma Thompson as two southern police detectives working a kidnapping-murder case involving a computer company owner and a powerful senator's wife. Gil Bellows, Carla Gugino and Til Schweiger play the bad guys, who accidentally kill a woman while kidnapping their victim. Too bad that the woman was the wife of a senator (Hal Holbrook) with the power to make them disappear. Written and directed by Sebastian Gutirrez, "Judas Kiss" is a fanciful little thriller that is just enough of a goof to be entertaining. The film is filled with numerous twists and double-crosses, and even though it made its debut on cable, it's actually sturdy enough to have made the theatrical rounds. (Columbia-TriStar)
LESSER EVIL, THE (R)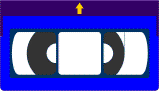 Four school friends find themselves at a crossroad in their lives when they reunite twenty years later in a remote cabin. The reunion is short lived when the men find themselves faced with an incident in their past that has come back to haunt them. Now a deadly secret has turned the men against each other, and with the authorities closing in, it's only a matter of time before their survival instincts kick in. Even though the situations and dialogue and familiar, the ensemble, represented by Colm Feore, Tony Goldwyn, Arliss Howard and David Paymer, manage to keep us interested. (MGM)LULU ON THE BRIDGE (PG-13)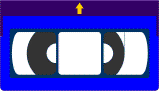 Writer-director Paul Auster has fun with this off-beat thriller about a jazz musician whose life is turned upside down when he discovers a mysterious stone with supernatural powers. Harvey Keitel stars as jazz saxophonist Izzy Maurer, who is recovering from being hit by a stray bullet. When Izzy stumbles across the briefcase of a dead man, he takes it. Inside he finds the stone and the phone number of an actress. Together, Izzy and Celia ( Mira Sorvino) search for the truth, but their quest is cut short by a stranger (Willem Dafoe), who kidnaps Izzy and demands the stone. Auster's screenplay is very calculated. At first the film feels like a romantic drama, but then it becomes a dark thriller. Even though the payoff is less than satisfactory, the trip there is more than worth it. The co-stars include Gina Gershon, Vanessa Redgrave and Mandy Patinkin. (Trimark)
MATRIX, THE (R)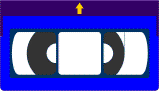 "The Matrix" is going to make one hell of a video game (rest assured, there will be a video game)! As a film, it sucks more than Monica Lewinsky. "The Matrix" disappoints on so many levels, but the biggest disappointment is that this hodgepodge of ideas comes from the filmmaking team of Andy & Larry Wachowski, the dynamic duo who brought us the chilling "Bound." "Bound" was such a delicious concoction, a wicked mix of sexual tension and quirky characters wrapped up as film noir. Quite an accomplishment considering that "Bound" was the brother's audacious debut. Unfortunately, the filmmaker's suffer the sophomore jinx with "The Matrix," a film that is visually dazzling yet ultimately empty. It's eye candy for computer nerds. It's also a butt-numbing experience. (Warner)
MY FAVORITE MARTIAN (PG)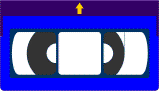 Kids will appreciate this harmless romp based on the popular 1960s television show. Jeff Daniels plays television reporter Tim O'Hara, who is looking for his big break. That break literally lands right in his lap when an alien spaceship crashes in front of him one night. Anxious to keep his bog story under wraps, Tim takes the extraterrestrial home with him. In human form, the alien looks just like Christopher Lloyd from "Back to the Future." The alien masquerades as Tim's Uncle Martin as he makes repairs on his spaceship. With his boss' scheming daughter (Elizabeth Hurley) and the government hot on his trail, it's only a matter of time before the world has a real close encounter of the hilarious kind. The film is amicable enough, but the jokes are aimed squarely at children, who will delight in the antics. Daryl Hannah is sweet as Lizzie, Tim's true love, while Ray Walston, the original "Martin," is featured as an alien hunter. Available for sell-through at $22.99. (Walt Disney)
OPEN YOUR EYES (Abre Los Ojos) (R)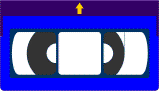 Director Alejandro Amenabar's provocative sci-fi thriller stars a powerful Eduardo Noriega as a man whose sense of reality begins to blur when he finds himself imprisoned in the psychiatric ward of a penitentiary. Once young and handsome, he escapes his disfigured body through virtual reality, and finds himself trapped in a world where nothing is what it seems. Penelope Cruz is absolutely stunning as the woman who haunts his dreams. There's a decent mystery along for the ride, but the emphasis is on that thin line between reality and fantasy. A haunting, powerfully evoking suspense thriller. In Spanish with English subtitles. (Artisan)
OUT-OF-TOWNERS, THE (PG)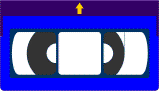 Not even Steve Martin and Goldie Hawn can salvage this lightweight remake of Neil Simon's scathingly funny 1970 comedy starring Jack Lemmon and Sandy Dennis. Despite their efforts, most of the jokes fall flat in this over-the-top comedy about a couple in New York for an important business meeting who encounter every disaster known to man. The jokes in Marc Lawrence's screenplay wear thin real quick, while director Sam Weisman does little to reign in his actors, allowing them to virtually make fools of themselves. Martin and Hawn were such a delight in "Housesitter" that it seems a shame to see them wasted here, while John Cleese is embarrassing as a hotel manager who likes to dress up in women's clothes. Totally unnecessary effort. (Paramount)
RAVENOUS (R)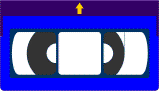 What can you say about a film that has more personalities than "Sybil"? I was never sure what to make of this film, and when it was finally over, I still had no idea what the filmmakers were thinking. "Ravenous" feels like two different films, an action-adventure, and a stab at Grand Guignol horror. Normally the blending of the two wouldn't seem preposterous, but here the results are quite unsettling. I know that the original director was dismissed and Antonia Bird ("Priest") was flown to the Yugoslavian location to complete the film. Perhaps that explains the film's split personality. Guy Pearce ("L.A. Confidential") stars as a member of a remote mountain outpost during the Mexican-American War. Boyle (Pearce) has been sent there as a reward for his bravery during battle, but he sees it as an escape from his cowardice. It doesn't take Boyle long before he realizes that his new captain (Robert Carlyle) is a cannibal with a healthy appetite. Some parts of the film are so over the top they're funny, while others are so dark and repulsive you wonder if they belong in another film. Interesting cast (including Jeffrey Jones and David Arquette) has little say in the matter. They're just along for the ride. (Fox)
THIRTEENTH FLOOR, THE (R)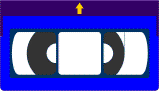 If indeed there are 13 levels of hell, the filmmaker's behind "The Thirteenth Floor" make no apologies for dragging us through each and every one of them. A dull, dreary exercise in futility, "The Thirteenth Floor" is another example of style over substance. The film looks sensational, largely thanks to cinematographer Wedigo von Schultzendorff and production designer Kirk M. Petruccelli, who have created there distinct worlds in which the characters inhabit. I just wish the rest of the film was as interesting. Even though "The 13th Floor" deals with computers and virtual reality, it seems old and dated. There isn't a single original idea in the film, which seems to drag on and on even after it has made its singular point. (Columbia-TriStar)
THIS IS MY FATHER (R)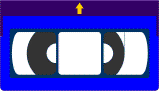 An excellent cast and strong writing and direction by Paul Quinn distinguish this multi-generation tale of a man looking for his roots. James Caan is excellent as a disillusioned Chicago schoolteacher named Kiernan, whose discovery of an old photograph of his mother leads him to travel to Ireland in search of answers about his family. The story of his life is told in flashbacks by a fortuneteller who runs the bed and board where he ends up lodging. Director Quinn does an excellent job of telling two different stories, while the flashbacks carry more resonance than the modern day story. Paul's brother, Aidan, shines in the flashbacks as the father Kiernan never knew. The film feels authentic, while the cast, which also includes John Cusack and Stephen Rea, are always interesting and engaging. (Columbia-TriStar)
THREE SEASONS (PG-13)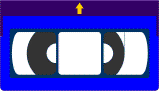 The first film to be shot on location in Vietnam is a compelling trilogy of stories about modern day life in that country. Director Tony Bui does an exceptional job of making each entry in this personal journal matter. Harvey Keitel stars in one of the stories as a former American G.I. searching for the daughter he fathered during the war, while Don Duong is quite engaging as a rickshaw driver who falls in love with a prostitute. The third tale is also the film's most poignant, with a sympathetic Ngoc Hiep playing a woman helping her employer through the final stages of leprosy. By shooting in Vietnam, Bui provides us with images that are honest and sometimes difficult to accept. (USA)
ALSO NEW THIS WEEK:LAST GREAT RIDE, THE (NR/Hemisphere)STRIP FOR ACTION (NR/New Horizons)WWF: FULLY LOADED (NR/WWF)