Films Preview Summer 2000
SUMMER OF 2000 GETS THE "SHAFT"
by John Larsen
They're coming soon to a theater near you, and the crop of summer films is a case of everything old is new again. Hollywood sticks to the tried and true this summer, relying on familiar themes and tent pole films to entice audiences away from vacations and the beach.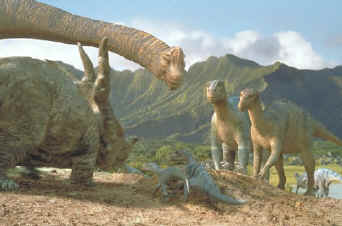 Even with the powerhouse presence of such $20 million stars as Tom Cruise, John Travolta, Jim Carrey, Eddie Murphy, Mel Gibson, and Harrison Ford, the box office take for the first summer of the new millennium will be hard pressed to match that of the last. The total box office for 1999 set a new record, while Hollywood delivered more than 20 $100 million-plus hits, another record.
Mike Myer's "Austin Powers: The Spy That Shagged Me" surpassed all expectations, grossing more than $220 million. Teen comedies were given a shot of credibility when "American Pie" took in more than $100 million, while a little thriller called "The Sixth Sense" went on to become a phenomenon at the box office, collecting $300 million to date.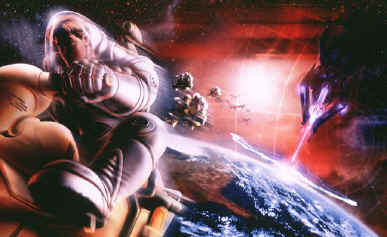 Only one other film made more money, George Lucas' belated "Star Wars" prequel, "The Phantom Menace." With built in appeal, the film overcame negative reviews and charges of racism to become the highest grossing film of the year, collecting $500 million.
The line-up for the summer of 2000 may produce some surprises, but there's nothing on it to suggest a cash cow in the neighborhood of "Star Wars." The event movies look sturdy, while some of the freshmen show real promise. The line-up is also top heavy with remakes and sequels.
Among the highest profile entries are "Mission: Impossible 2," starring Tom Cruise and directed by John Woo. After Brian De Palma's intricate original, Woo seems like the perfect choice to bring more action to the proceedings. Ving Rhames returns to the fold, with Anthony Hopkins on board as Cruise's boss.
"Godzilla" returns to theaters this summer, but it's not what you think. "Godzilla 2000" is actually the latest Japanese incarnation of the beloved lizard. The big guy stomped his way back into Tokyo theaters last year, and now he's poised to reclaim his turf here in the United States. Walt Disney Pictures mixes live action and computer animation to come up with "Dinosaur," an epic look at how they became extinct.
While there are plenty of kid-friendly films on tap ("Pokemon: The Movie 2000," "Thomas and The Magic Railroad"), the emphasis seems to be on more mature fare. Even seemingly kid- friendly films like the animated space epic "Titan A.E." and Nick Park's stop-motion animated "Chicken Run" have been tailored for teens and adults.
That news should bring smiles to theater owners, who would rather fill their seats with full-price adult admissions. That task may be a lot easier this summer. If gas prices remain high this summer, families may opt to forgo a summer trip and stay home instead. That means they will be looking for entertaining ways to cool off.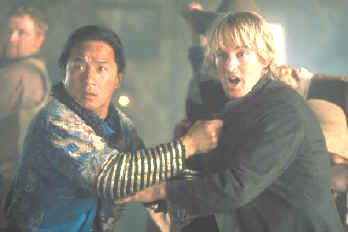 Action fans will find plenty to cool their jets, including remakes of "Shaft" and "Get Carter," along with Jackie Chan's comic western "Shanghai Noon" and Wolfgang Petersen's "The Perfect Storm," starring George Clooney and based on Sebastian Junger's bestseller.
There will be plenty to laugh at, including two Jim Carrey's for the price of one. In "Me, Myself & Irene," Carrey plays a State Trooper with a split personality. Expect hilarious complications from directors Peter and Bobby Farrelly ("There's Something About Mary"). Eddie Murphy plays several characters in "The Nutty Professor II: The Klumps," the sequel to his immensely popular remake two years ago.
Franchises making their way to the big screen include "X-Men," director Bryan Singer's long-in- the-works adventure based on the comic book. "The Adventures of Rocky & Bullwinkle" mixes animation with live action to bring the television duo to the big screen. They're joined by live action stars Jason Alexander, Rene Russo, Robert De Niro and a plethora of cameos. Hopefully Moose and Squirrel will do better than last summer's "Dudley Do-Right," whose star Brendan Fraser turns up in a remake of "Bedazzled" this year.
As usual, release dates are tentative. Studios are notorious for changing dates at the last moment.
MAY 19
DINOSAUR
Computer animation and live action combine with stop motion animation to create an epic take of how the dinosaur became extinct. D.B. Sweeney voices the lead character, a young dinosaur who becomes separated from his family, and avoids extinction when an asteroid plows into the Earth. (Walt Disney Pictures)
LOSER
"Fast Times At Ridgemont High" director Amy Heckerling goes to college with this romantic- comedy about a student (Jason Biggs) who only has eyes for Mena Suvari (the blonde nymph in "American Beauty"). Too bad she's all hot for professor Greg Kinnear. (Columbia Pictures)
ROAD TRIP
A young cast heads up this comedy-drama about four college students who must travel 1,000 miles to their new college. (Dreamworks SKG)
MAY 24
MISSION: IMPOSSIBLE 2
Tom Cruise returns under the direction of John Woo ("Face/Off").
MAY 26SHANGHAI NOON
Jackie Chan teams up with train robber Owen Wilson to rescue a kidnaped princess in this high kicking, spirited western directed by Tony Dey. (Walt Disney Pictures)
JUNE 2BIG MOMMA'S HOUSE
Martin Lawrence goes undercover as a southern grandmother in this comedy from director Raja Gosnell ("Never Been Kissed"). (20th Century Fox)
BOYS AND GIRLS
Popular twenty-something actors Freddie Prinze Jr., Jason Biggs, Claire Forlani, Heather Donahue and Monica star in this romantic comedy about how sex strains the relationship between friends. (Dimension)
LOVE'S LABOUR LOST
Kenneth Branagh turns Shakespeare's play into a musical comedy, complete with songs by Cole Porter and Irving Berlin. Alicia Silverstone and Nathan Lane co-star. (Intermedia)
WOMAN ON TOP
Penelope Cruz stars as a Brazilian woman who heads to San Francisco to fulfill her dreams. (Fox Searchlight)
JUNE 9CHERRY FALLS
A series of brutal killings in a small American town are at the heart of this horror film from director Geoffrey Wright. (October)
GONE IN 60 SECONDS
Nicholas Cage puts the pedal to the metal in this high-speed remake about a car thief who has to steal 50 cars in one night to save his brother. High-profile supporting cast includes Angelina Jolie and Delroy Lindo. (Touchstone)
SUNSHINE
A change of pace for actor Ralph Fiennes, who played a Nazi prison camp commandant in "Schindler's List." Here he plays a Jewish holocaust survivor attempting to forget his heritage. The strong supporting cast includes Nastassja Kinski, Rachel Weisz, Rosemary Harris and William Hurt. (Paramount Classics)
JUNE 16SHAFT RETURNS
Samuel L. Jackson stars as the quintessential 70's black detective, brought into the new millennium by writer-director John Singleton. Original "Shaft" Richard Roundtree co-stars along with Jeffrey Wright, Vanessa L. Williams and Busta Rhymes. (Paramount)
TITAN A.E.
After Earth is destroyed, a survivor teams up with a group of renegades to search the galaxy for ancient relics that can restore it. The animated epic features the voice talents of Matt Damon, Drew Barrymore, Bill Pullman, Nathan Lane, Hank Azaria, Lena Olin and Janeane Garofalo.
JUNE 23CHICKEN RUN
Nick Park, the creator of my favorite stop motion animation characters, Wallace and Gromit, directs this big screen comedy about an American rooster (voice of Mel Gibson) and a British hen (voice of Julia Sawahla) and their attempt to escape from the chicken farm. (Dreamworks SKG)
ME, MYSELF & IRENE
Jim Carrey is the state trooper whose multiply personalities fall in love with the same woman, Renee Zellweger. When he forgets to take his medication, his various personalities fight for dominance. (20th Century Fox)
JUNE 30THE ADVENTURE OF ROCKY & BULLWINKLE
Cartoon characters Rocky & Bullwinkle leave the comfort of their home in Frostbite Falls when they learn that their nemesis Fearless Leader, Boris & Natasha have escaped into the real world. Director Des McAnuff mixes animation and live-action, ala "Who Framed Roger Rabbit" to achieve the desired results. (Universal))
THE PATRIOT
The team that saved the world from alien annihilation in "Independence Day" help Mel Gibson save the day for his family in this Revolutionary War drama. Gibson stars as a family man who refuses to enter the war until it personally affects his family. Expect epic war scenes from director Ronald Emmerich. (Columbia)
THE PERFECT STORM
Director Wolfgang Petersen is the perfect choice to bring Sebastian Junger's nonfiction book about a small fishing boat that gets caught in a deadly storm to the big screen. As director of "Das Boot" and "Air Force One," Petersen knows how to get the most mileage out of a tight situation. George Clooney co-stars with John C. Reilly, Mark Wahlberg and Diane Lane. (Warner Bros.)
JULY 7BOUNCE
Expect the unexpected in director Don Roos comedy-drama about an advertising executive, played by Ben Affleck, who becomes the luckiest man alive when he swaps his airline ticket with another man and the plane crashes. When he tracks down the widow (Gwyneth Paltrow) of the man to purge his guilt, he falls in love with her. (Miramax)
BUT I'M A CHEERLEADER
Dark comedy about a teenager who is sent away to a rehabilitation camp when her parents suspect that she is a lesbian. Natasha Lyon stars as the distraught teen who learns to make lemonade from lemons. (Fine Line)
THE KID
Hotter than hot Bruce Willis stars as a 40-year old man who seems content spending time with his 10-year old self. Hopefully director Jon Turteltaub has a better "Instinct" for fantasy. (Walt Disney Pictures)
NUMBERS
Director Nora Ephron and star John Travolta team up again ("Michael" was a big hit) for this comedy-drama about a television weatherman whose attempt to scam the lottery actually pays off. Adam Resnick's script should get plenty of mileage from co-stars Lisa Kudrow, Chris Kattan, Bill Pullman, Daryl Mitchell, Tim Roth and Ed O'Neill. (Paramount)
THE X-MEN
After several years of legal negotiations, director Bryan Singer ("The Usual Suspects") brings the popular comic book to the silver screen. Singer has rounded up a high profile cast to flesh out the superheroes, including Patrick Stewart as professor X, James Marsden as Cyclops, Halle Berry as Storm, Anna Paquin as Rogue, and Famke Janssen as Jean Grey. Ian McKellen plays the villain (20th Century Fox)
JULY 21POKEMON: THE MOVIE 2000
More fun for fans of the animated heroes from Japan, joined this outing by new characters. (Warner Bros.)
WHAT LIES BENEATH
Supernatural mystery starring Harrison Ford as a college professor who suspects that the basement of his building is haunted. Michelle Pfeiffer co-stars as his wife in director Robert Zemeckis' thriller.
JULY 26THOMAS AND THE MAGIC RAILROAD
Young fans of the popular television show will want to see their favorite train come to life on the big screen. Alec Baldwin stars as Mr. Conductor, with mara Wilson co-starring as a young girl traveling to see her grandfather, played by Peter Fonda. (Destination)
JULY 28THE HOLLOW MAN
Director Paul Verhoeven returns to his science-fiction roots with this adventure about an invisible man (Kevin Bacon) and the effects of his condition. (Columbia Pictures)
I WAS MADE TO LOVE HER
Chris Rock stars in director Chris and Paul Weitz's remake of "Here Comes Mr. Jordan," which was remade by Warren Beatty as "Heaven Can Wait." In this version, Rock plays a comedian who dies before his time, and returns to Earth in the body of James Gandolfini. (Paramount)
THE NUTTY PROFESSOR II: THE KLUMPS
Chris and Paul Weitz compete against themselves this weekend with the sequel to the popular remake. Eddie Murphy returns as university professor Sherman Klump, who falls in love with new professor Janet Jackson. His alter ego Buddy Love threatens his new romance and new invention, a youth potion. (Universal)
CRIME & PUNISHMENT IN SUBURBIA
The idea of rehashing classic literature as teen pulp continues with this high school version of Dostoevsky's novel. (Lions Gate)
AUGUST 4COYOTE UGLY
Intimate character study about a New York City country and western bar run by women. Features a script by Kevin Smith and Gina Wendkos. (Touchstone)
THE LEGEND OF BAGGER VANCE
Robert Redford is a "Natural" to direct Steve Pressfield's novel about a mythical golf game and its participants. Matt Damon stars as war hero Rannulph Junah, whose caddie Bagger Vance (Will Smith) was vital to his success on the links. Charlize Theron co-stars as Junah's former lover and organizer of the match. (Dreamworks SKG)
THE RECESS MOVIE
The popular animated television show finds its way to the big screen. (Walt Disney Pictures)
SPACE COWBOYS
Shades of John Glenn. Clint Eastwood directs and stars in this action-adventure about a group of aging space jockeys, including Tommy Lee Jones and James Garner, who are called into action during an emergency. (Warner Bros.)
AUGUST 11BAIT
Jamie Foxx plays a prisoner who gains early parole, only to be used by treasury agent Kris Kristofferson as bait to recover stolen money. (Warner Bros.)
BEDAZZLED
Brendan Fraser stars in this remake about a man who is granted seven wishes in exchange for his soul. In this version, Fraser plays a nerdy computer tech who lusts after co-worker Frances O'Connor. Elizabeth Hurley co-stars as the mystery woman who might be the devil (played by Raquel Welch in the original). (20th Century Fox)
CECIL B. DEMENTED
John Waters spoofs himself with this comedy about an independent filmmaker (Stephen Dorff) who kidnaps a famous actress to be in his latest film. Melanie Griffith plays the actress, with Alicia Witt playing the director's porn-star girlfriend.
GODZILLA 2000
The gang at Toho give the big green guy his respect back with this latest entry. (Sony)
IMPOSTOR
In this science-fiction thriller based on Philip K. Dick's short story, Gary Sinise plays an engineer who creates the perfect weapon against aliens, only to be suspected of being one himself. Jennifer Lopez and Madeline Stowe co-star for director Gary Fleder ("Kiss The Girls"). (Dimension)
MEET THE PARENTS
That awkward moment befalls Ben Stiller, who faces meeting fiancee Teri Polo's family, including dad Robert De Niro and mom Blythe Danner. (Universal/Dreamworks)
SAVE THE LAST DANCE
Romeo and Juliet gets another workout in this tale of a Midwestern girl who falls for the touch black teen. (Paramount)
AUGUST 18BLOW DRY
Two small English town salons compete in a hairdressing competition in this whimsical comedy from writer Simon Beaufoy ("The Full Monty"). Rachel Griffiths, Alan Rickman, Josh Harnett, Rachel Leigh Cook and Bill Nye star. (Miramax)
THE CELL
Science meets fiction in this thriller about a scientist who agrees to travel inside the mind of a comatose serial killer in order to save a kidnaped girl. Jennifer Lopez stars. (New Line)
GET CARTER
Michael Caine has a small role in this remake of his 1970's thriller, this time starring Sylvester Stallone as the mob heavy looking into his brother's death. (Warner Bros.)
SCREWED
Scott Alexander and Larry Karazewski, the writing team behind "The People Vs. Larry Flynt" and "Ed Wood," write and direct this dark comedy about a disgruntled butler/chauffeur played by Norm MacDonald, who steals his employer's dog. (Universal)
THE WAY OF THE GUN
A pair of criminals (Ryan Phillippe and Benicio Del Toro) find themselves in hot water when they kidnap a pregnant surrogate mother, and learn that the baby's parents have hired a vicious mercenary to deliver the ransom. James Caan co-stars with Juliette Lewis. (Artisan)
AUGUST 25THE CREW
Burt Reynolds and Richard Dreyfuss play retired mobsters who attempt to keep their Miami neighborhood free of yuppies. Director Michael Dinner's comedy also stars Carrie-Anne Moss, Dan Hedaya and Jennifer Tilly. (Touchstone)
STEAL THIS MOVIE!
Vincent D'Onofrio stars as radical Abbie Hoffman in director Robert Greenwald's bio-pic co- starring Janeane Garofalo as his wife and Kevin Corrigan as Jerry Rubin.
TEXAS RANGERS
Steve Miner ("Lake Placid") directs this epic tale of the formation of the Texas Rangers just after the end of the Civil War. Popular television actors James Van Der Beek, Dylan McDermott, Usher Raymond and Ashton Kutcher co-star with Alfred Molina, Robert Patrick and Randy Travis. (Dimension)
URBAN LEGENDS: THE FINAL CUT
A new batch of victims join returning cast member Rebecca Gayheart for this sequel to the moderately successful original thriller. (Columbia)
ALSO DUE SUMMER 2000:
AUTUMN IN NEW YORK
Joan Chen follows up her first film as a director, "Xiu Xiu: The Sent Down Girl" with the weeper about a playboy (Richard Gere) who falls for a younger woman (Winona Ryder) with a terminal illness. (MGM)
DADDY AND THEM
Billy Bob Thornton returns behind the camera as director, writer and star of this tale of a dysfunctional family coming to grips with their situation in life. Laura Dern, Kelly Preston, Diane Ladd, Andy Griffith, Ben Affleck and Jamie Lee Curtis co-star. (Miramax)
HIGHLANDER: ENDGAME
Director Doug Aarniokoski brings together the theatrical franchise starring Christopher Lambert and the television franchise starring Adrian Paul for this tale of immortals wandering the Earth. (Dimension)
VERTICAL LIMIT
Chris O'Donnell goes to great heights to save his sister, who is part of a group of mountaineers trapped in a vertical cave on K2. Expect lots of action from director Martin Campbell ("Goldeneye," "The Mask of Zorro"). (TriStar)