Films Review September
CHILDREN OF HEAVEN (PG)
Director Majid Majidi's powerful and engaging film was nominated for a Best Foreign Film Academy Award this year, and once you've experienced the film it's easy to understand the accolades.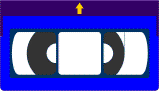 Mir Farrokh Hashemian is absolutely wonderful as young Ali, a poor schoolboy living with his family in Tehran. When Ali loses his sister Zahra's (a thoroughly charming Bahare Seddiqi) only pair of shoes, the two conspire to hide the fact from their family. Majidi's filmis filled with many memorable moments, most of which tough the heart. When Ali and Zahra finally track down the shoes, their discovery leads Ali to chase down other avenues in order to replace the shoes. Desperation leads him to participate in a marathon where third prize is a pair of sneakers. The director and actors do a splendid job of conveying the reality of a harsh life in Iran, while projecting hope and dignity at every turn. (Miramax)
COOKIE'S FORTUNE (PG-13)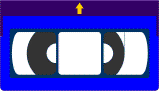 Holly Springs, Mississippi is one of those quaint, quiet antebellum towns where everyone knows everyone else's business. It's a rare little corner of the world where racism and the pace of the big city never raise their ugly heads. It's here where director Robert Altman has chosen to tell his latest story, a fresh, funny and very southern comedy about one family's dark secrets that surface after the matriarch commits suicide. Like Altman's best films, "Cookie's Fortune" is an ensemble piece that bristles with sharp, witty dialogue and believable, fine-tuned performances. Unlike some films, where you never for a moment believe that a connection exists between the characters, the actors in "Cookie's Fortune" make us believe that these folks have lived in the same town all their lives. (Polygram)
CORRUPTOR, THE (R)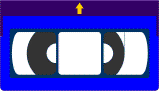 As much as I admire Hong Kong action star Chow Yun-Fat and director James Foley ("Glengarry Glen Ross"), I purposely avoided seeing "The Corruptor" in theaters. I even admire Mark Wahlberg after his turn in "Boogie Nights," which proved he's much more than an underwear model. Even with all of those elements in place, the idea of another buddy cop movie left me cold. After all, haven't we seen all of this before? Well, yes and no. While Robert Pucci's screenplay presents common elements found in most action thrillers, how he tweaks those elements makes for riveting viewing. It helps having Foley at the helm, who understands the slow burn more than any one else. Foley has a knack for taking pedestrian situations and giving them an edge. The same applies to the characters that inhabit his films.
(New Line Home Video)
DOUG'S 1ST MOVIE (G)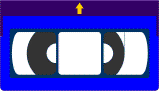 Originally slated as a direct-to-video premiere, "Doug's 1st Movie" was greenlighted for the big screen after the success of "The Rugrats Movie." While not nearly as engaging, fans of the popular Nickelodeon characters will appreciate this animated effort that is not only entertaining, but educational as well. The film has enough adventure and fun to satisfy most Doug fans, while parents will appreciate the ecological message the film has to offer. Desperate to stop Patty Mayonnaise from falling for an upperclassman, Doug Funnie and his best friend Skeeter set out to prove that a monster lives in nearby Lucky Duck Lake. They're right, and when the monster follows them home, Doug learns of a plot to pollute the lake. Doug is such a likeable character, and while the animation isn't top drawer, it will have no problem grabbing the attention of the core audience. Available at sell-through for $22.99. (Walt Disney)
DRACULA (Not Rated)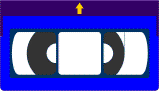 Director Tod Browning's classic take on Bram Stoker's blood curdling thriller has been remastered for video with a new musical score by Philip Glass and performed by Kronos Quartet. The effort adds a new dimension to a film that has endured and copied since its release in 1931. Bela Lagosi is absolutely mesmerizing as the thirsty count who travels from the confines of his castle in Transylvania to London in order to be near his new love, the lobely Mina (Helen Chandler). "Dracula" has been reincarnated so many times myth has become legend, yet nothing approaches Browning's original vision. Available at sell-through for $14.98.
GOD SAID HA! (PG-13)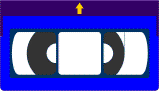 Comedienne Julia Sweeney brings her touching, sweet and frequently funny one-woman show to the screen, and the results are just as satisfying. Fans of Spalding Gray will appreciate this series of monologues from Sweeney, who relates the ups and downs of her remarkable life. The setting is her livingroom, where Sweeney takes us on a whirlwing and at time heartbreaking tour of her seemingly perfect life and how it all came tumbling down when she learned that her brother was dying and moved him into her new house. It wasn't long before her parents moved in, and she was living on the couch. Life gets even tougher when Sweeney faces her own cancer scare. Told with honesty and candor and never any pity, Sweeney's monologues are wonderful windows into the soul of a woman who went through hell and came out a winner. (Miramax)
RAZOR BLADE SMILE (Unrated)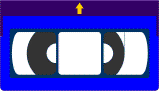 While sitting through writer-director-editor Jake West's "Razor Blade Smile," his influences become obvious. Tarantino. Woo. Anne Rice. Julie Newmar. Howard Stern. West has created a film that is definitely style over substance, and even then the style looks like someone's first film school project. West bathes his film in every sort of trickery you learn in Cinematography 101. Fast motion. Slow motion. Black and white. Color gels. West tries too hard to impress. His film isn't awful, but it is far from being good. It's filled with wooden performances (you could drive the performances through a vampire's heart and kill them), flat dialogue, and a premise that proves West has seen his share of current films. Eileen Daley stars as Lilith, damned for eternity by her lover to walk the earth as one of the living dead. No, not as a member of Congress. The flashbacks take place in black and white so we know they take place in the past. I guess West thought we would be confused. (A-PIX)
SOME GIRL (Not Rated)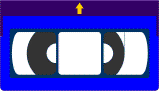 A cast of familiar faces flesh out this pedestrian tale of young people looking for love and the meaning of life in Los Angeles. Director Rory Kelly shows talent behind the camera, but the dialogue and situations do little to help his cause. Co-writer Marissa Ribisi plays Claire, a poet who distances herself from men by being dark and moody, while her best friend April (Juliette Lewis) is an actress who enjoys playing the bad girl. Then there's Jason (Giovanni Ribisi, who co-starred with Lewis in "The Other Sister"), the perpetual best friend who wants something more. Chaos ensues when Paul (Michael Rapaport) enters the scene and attempts to sweep April off her feet. Lots of twenty-something angst and attempts at witty banter, but overall the film is thin. (Blockbuster)
YELLOW SUBMARINE (G)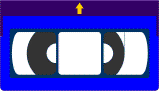 I was only eleven when "Yellow Submarine" came out, so there was little interest in seeing the film when it played in theaters. I was deep into the Beatles, but only through their records and film "Help," which I thought was a blast (at that time in my life I still hadn't seen "A Hard Day's Night"). At eleven, I would have been too young to appreciate "Yellow Submarine." The film was an extension of the time, and I really wasn't into hallucinogens or pop art. My idea of animation was "The Jungle Book" and "The Rocky & Bullwinkle Show." I didn't get the chance to see "Yellow Submarine" until the late seventies, which was definitely a different place and time. By that time I had already been exposed to Ralph Bakshi, whose "Fritz the Cat" and "Heavy Traffic" left a profound effect on me. Now here I was catching a midnight show of "Yellow Submarine" at a local theater, and if it had not been for the altered state I was in, I think I would have opted to go home or get a burger. (MGM)
ALSO NEW THIS WEEK:FUGITIVE MIND (PG-13/Avalanche)
RECORD OF LODOSS WAR (NR/Central Park Media)
SLAYERS NEXT: SECRET OF THE GIGA SLAVE (NR/Central Park Media)