Films Review October
DETOUR (R)
Joey Travolta used to be the butt of a lot of jokes when he pursued a career in front of the camera. Now Travolta is behind the camera, serving as director of this decent crime drama.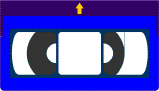 While "Detour" isn't as hard-boiled as some efforts, it does offer interesting characters and the director manages to infuse the film with enough raw energy to make it worth a look. Jeff Fahey does fine as Danny Devlin, a man on the run after a mob robbery goes awry. Danny returns to his small, home town with the hopes of escaping mob vengeance. Unfortunately, not even Danny's friendship with the local sheriff (Michael Madsen) can save him from the mob and his former partner. Tough action permeates the effort, which isn't bad for a direct-to-video title. (Polygram)
FEAR 2: HALLOWEEN NIGHT (R)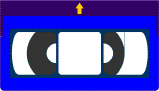 Usually when a group of young adults get together for a Halloween party, the guys expect to get some wood. They get more than they bargained for in this so-so direct-to-video thriller. Directed with style but little suspense by newcommer Chris Angel, "The Fear: Halloween Night" is pretty much the same thing, with Morty the menacing wood creature turning yet another Halloween party into a blood bath. The special effects are okay, and the fresh, young cast seems to find their way around a scene without unintentionally walking into the furniture. (A-PIX)
FORCES OF NATURE (PG-13)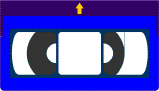 Screenwriter Marc Lawrence is quickly becoming the Akiva Goldsman of his generation. The thing I liked least about the remake of Neil Simon's "The Out-Of-Towners" with Steve Martin and Goldie Hawn was Lawrence's lame script, which was so full of contrivance it hurt. The pain continues with "Forces of Nature," an amicable romantic road comedy starring Sandra Bullock and Ben Affleck. The cast is film and cast are amicable, the script is not. Lawrence's screenplay for "Forces of Nature" is as wet as the hurricane it features.
(Dreamworks)
LOST & FOUND (PG-13)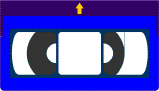 Amicable comedy for those who appreciate comedian David Spade's sense of wicked humor. Here Spade plays a scheming man who kidnaps his neighbor's dog in order to get close to her. It's light weight fun, with the lovely Sophie Marceau playing the poor damsel in distress. While Artie Lang is fine, one misses Spade's former partner, Chris Farley, whose simpleton routine was a good backboard for Spade's sarcastic humor. (Warner)
ALSO NEW THIS WEEK:DIAMONDBACKS (NR/York Entertainment)
ERASABLE YOU (NR/Soho)
SCOOBY-DOO AND THE WITCH'S GHOST (NR/Warner)