Films Review March
BEST MEN (R)
Delightful concoction from director Tamra Davis features engaging performances and an offbeat premise. Luke Wilson stars as Jesse, a young man about to get married to Hope (Drew Barrymore, Wilson's co-star in "Home Fries").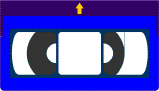 When his friends arrive to pick up the ex-con, little do they know that he is actually the notorious "Hamlet," a Robin Hood-like robber. They learn of his identity when they stop off at the bank to the wedding and he robs it, creating a standoff situation with his friends on the inside, and the police on the outside. Wilson shines as the gentleman robber who quotes Shakespeare and has a unique way of dealing with the police. Both charming and suspenseful, director Davis gets to have her cake and eat it too. The supporting cast includes Dean Cain, Sean Patrick Flannery, Andy Dick (yes he is), and Fred Ward. Expect the unexpected, and then expect to be highly entertained. (Orion)
BLACK CIRCLE BOYS (R)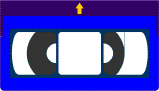 Scott Bairstow ("Wild America") stars as Kyle, a seemingly well adjusted All-American high school student. It's just a facade, as Kyle struggles with the recent death of his best friend. Alone and vulnerable, Kyle finds himself attracted to the Black Circle Boys, a group of kids into gothic rock, drugs and pagan rituals. Sounds like your normal high school bunch to me, but to Kyle they spell trouble. When he tries to escape the group and its enigmatic leader (Donnie Wahlberg), he finds himself living a nightmare that never seems to end. Timely and ultimately frightening, "Black Circle Boys" is a well done mix of suspense and youth angst. (A-PIX)
BRIDE OF CHUCKY (R)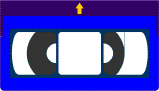 Before I go any further with this review, it's important to note two things:
(1) I have a "Chucky" doll hanging on my swinging lamp in the room where I write.
(2) I had a really nasty encounter with John Ritter at a charity benefit once, and ever since then I can't stand is guts. That said, you now know two more things about me: (1) I like the "Child's Play" movies; and (2) any film that kills John Ritter not once but twice has my vote. Since making his debut in "Child's Play" back in 1988, Chucky the killer doll has been very busy. He sliced and diced his way through two sequels, continually tormenting a young boy named Andy who was unfortunate enough to receive the doll as a gift. No reason to get into the particulars. Suffice it to say that when a serial killer (played by Brad Dourif) finds himself mortally wounded inside a toy store, he using an incantation to transfer his soul into the inanimate body of a Good Guys doll. Now named Chucky, the killer has spent three films trying to change his disposition, but to no avail. The last "Child's Play" was released in 1991. After an eight years absence, Chucky is back with a vengeance in "Bride of Chucky," possibly the most engaging sequel in the series. Creator-screenwriter Don Mancini wrote the fourth entry into the franchise, but left the directorial reigns to Hong Kong action director Ronny Yu. Yu breathes new life into the series with a fast and ferocious approach that is extremely kinetic. "Bride of Chucky" may only be 89 minutes long, but Yu packs so much into the film that you never feel cheated. He gets in, gets the job done, and then gets out. It also helps that the ultra-sexy Jennifer Tilly is along for the ride as Chucky's ex-flame Tiffany. Tilly is a hoot, a walking talking vamp who is reluctantly transformed into a doll by Chucky to teach her a lesson. Now both Chucky and Tiffany need human hosts to transfer into, and find them in young couple Jesse (Nick Stabile) and Jade (a very adult Katherine Heigl). Chucky and Tiffany catch the couple as they're trying to sneak away from Jade's creepy uncle Warren (John Ritter), who is also the local police chief. Jesse has agreed to take the dolls to New Jersey, not realizing that they're alive and evil. While on the road, the body count begins to grow (including Ritter, who gets a face full of nails, and is then stabbed to death). No one believes them, and even Jesse and Jade have a hard time believing it themselves when the dolls finally take over. I won't spoil the ending (yes, there's room for more), but the road trip alone is worth it. Mancini and Yu have a blast (literally) with their own brand of malevolence. There's a very splashy encounter with a semi truck (my favorite), and a honeymoon suite mishap that highlights the danger of having a mirror over your waterbed. I've always loved Chucky, but now I want a Tiffany doll. Talk about a wicked little vixen. Voiced by Tilly, Tiffany is saucy and sexy, and very deadly. She's hip, and that's where she shoots from. I hate to admit this, but Yagher manages to get emotional performances out of his mechanical creations. There's almost a sadness at the end when the inevitable happens. The human performers rise to the occasion as well. I can't recommend "Bride of Chucky" enough, especially for horror fans who will eat this stuff up. (R/Universal)
BULWORTH (R)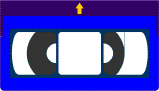 Warren Beatty proved his still has it with this biting, satirical look at a politician undergoing a massive meltdown just before the elections. Beatty is sensational as Jay Bulworth, a politician who is at the end of his rope. He's just lost his fortune, and fed up with his life, has taken out a life insurance policy on himself and hired a hit man to end his misery. His breakdown causes him to say and do things that at first shock his constituents, then force them to see the reality of his words and rally behind him. Before long, he's riding a new found wave of success, and throwing caution to the wind, falls for a young black woman (Halle Berry), who shows him how the other half lives. Beatty is at his best spouting political rhetoric in rap, alienating his friends but picking up a new fan base in the black neighborhoods. "Bulworth" is more than entertainment, it is a bold statement about the political process. It's also engaging and tremendously funny, with Beatty doing things one does not normally associate with the star of "Shampoo." He charts new territory not only as an actor, but as a writer and director as well. "Bulworth" is stunning and brave, but ultimately it is a comedy for the ages. The supporting cast couldn't be better, especially Oliver Platt as Bulworth's defeated campaign manager. (Fox)
FIRELIGHT (R)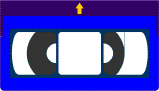 Writer-director William Nicholson turns up the heat in this exquisite love story about a beautiful young woman named Elisabeth (the striking Sophie Marceau) who makes a deal with an English landowner (Stephen Dillane) to help supplement her job as a governess in order to pay off her father's debts. They agree to keep their weekly visits a secret, and sneak off three times a week for an evening of passion. Their lives become complicated seven years later when Elisabeth is hired as the governess to his daughter. Watching these two try to keep their passion hidden is as hot as watching them together. Kevin Anderson is excellent as Elisabeth's American suitor, who also complicates matters. Gorgeous production values, intelligent writing and enough romance and passion for several films, "Firelight" is an undiscovered gem that deserves to shine. (Hollywood Pictures)
FROM DUSK TILL DAWN: TEXAS BLOOD MONEY (R)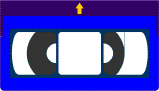 "From Dusk Till Dawn" was the perfect example of what happens when all the right talent comes together to make an explosive film. "Texas Blood Money," the direct-to-video sequel, is the perfect example of what happens when lesser talent tries to duplicate that formula. "From Dusk Till Dawn 2: Texas Blood Money" isn't a bad film, it's just not as interesting nor as arresting as "From Dusk Till Dawn." Everything seems like a pale imitation. Gone are director Robert Rodriguez, whose frenetic camera work made the first film such a dizzying delight.
Click for full review. (Dimension)
MIGHTY JOE YOUNG (PG)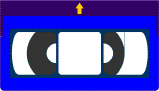 There are some movies that audiences immediately dismiss until their video debut. What does it for me is the coming attraction. I have purposely skipped certain films until their home video premiere because of a dubious trailer. Usually my instincts are right. Occasionally I'm the victim of a bad trailer. I didn't see "Mighty Joe Young" in theaters when it opened last Christmas. I wasn't excited about the trailer. I guess a lot of people felt the same way, as "Mighty Joe Young" failed to live up to its box office potential. However, it has been a huge hit on video, where it's available as a sell-through item. It's easy to see the attraction. Despite its mechanical plotting, "Mighty Joe Young" is grand adventure. The story is similar to the original 1949 film, although with the help of computers and advanced animatronics, "Joe" looks better than ever. Director Ron Underwood, whose "Tremors" was a great throwback to those campy 1950's bug movies, does a fine job of updating "Joe" without losing the goodwill of the original. The film has a stalwart hero in Bill Paxton, who plays zoologist Gregg O'Hara. Paxton's wide as Texas grin is always welcome on the screen, and he's on the money here. He's working opposite the lovely Charlize Theron, whose body of work has shown growth as an actress. She's delightful as Jill Young, the orphaned daughter of a noted scientist who was killed years earlier by gorilla poachers. Carrying on her mother's work, Jill also acts as guardian to Joe, a rare 15-foot gorilla. When poachers learn of Joe's existence, Gregg convinces Jill to let him take Joe to a reclusive animal reserve where he will be safe. Unbeknownst to Gregg, the reserve is also being used as a way station for a notorious poacher who deals in animal parts. Even worse, it's the same poacher who killed Jill's mother and tried to catch Joe. The plot is as old as the hills, but the cast is so appealing and the main attraction, Joe, is well executed, that you can't help but get caught up in the adventure. Like all great ape movies, Joe breaks loose and is on the run in the city, where he outruns police helicopters and finds himself at a seaside carnival. Rated PG, "Mighty Joe Young" contains just enough mayhem to make it exciting without offending the intended audience base. The supporting cast is good, including Rade Sherbedgia as the poacher, and Regina King and David Paymer as animal reserve specialists. It's not a masterpiece by any means, but "Mighty Joe Young" got a bad rap at the box office. It deserves better, and now you can share in the adventure. (Walt Disney)
MY TEACHER'S WIFE (R)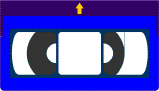 Overly familiar tale about a high school student who desperately wants to get into Harvard. One problem. His math scores are lacking. Enter Vicki (Tia Carrere), a beautiful tutor who not only helps raise Todd's (Jason London) grades, but his sexual awareness as well. Too bad, because Vicki is the wife of his math teacher, and their relationship sets into motion a series of comical events that aren't nearly as funny as they were, say the first 400 times you saw them. The cast is okay, especially Carrere, who turns on the charm as the object of everyone's desires. Christopher McDonald is appropriately stuffy as the math teacher who holds Todd's future (and life) in his hands. (Trimark)
PLEASANTVILLE (PG-13)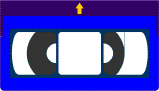 "Pleasantville" begins pleasantly enough with a commercial for one of those retro-cable channels like "T.V. Land." Ah, the good old days. "Father Knows Best," "Leave it to Beaver," I Married Joan," and everyone's perennial favorite, "Pleasantville." It's "Father Knows Best" without the attitude, a congenial black and white half-hour that always begins and ends on an upbeat note. You can depend on father George (William H. Macy) walking through the door every day after work, hang up his coat, and exclaim, "Honey, I'm Home." The honey in question is his content wife Betty (Joan Allen),who always greets him with a martini and a smile, and has dinner heating up in the stove. Daughter Mary Sue is dating the high school basketball star, while son Bud has just won first place in the school science fair. Yep, it's a perfect world. Click for full review. (New Line)
SWEEPERS (R)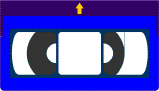 Dolph Lundgren stars in this topical yet pedestrian thriller that features Lundgren as a member of an elite team whose specialty is disarming land mines in war-torn countries. He loses faith in his job and himself when his 11-year-old son is killed by a landmine. Wallowing in sorry five years later, Christian Erickson's (Lundgren) services are requested by bomb squad expert Michelle Wyatt (Claire Standfield), who needs his help in locating a new, advanced landmine. When they learn that terrorists are planning to sneak the bombs into America, Christian and Michelle must race against the clock to stop them. "Sweepers" isn't a bad film, it's just not a good film. (Trimark)
ALSO NEW THIS WEEK:
ACTS OF BETRAYAL (NR/Artisan)
CHIPS '99 (NR/Warner)
EXCALIBUR KID, THE (NR/Full Moon)
IN THE NAME OF JUSTICE (NR/York Home Video)
MISLED (NR/York Home Video)
NO STRINGS ATTACHED (R/PM)